Lion-OCBC Securities China Leaders ETF
Seize the opportunity to ride with 80 China leaders
Fund information
Past 5 years performance of Hang Seng Stock Connect China 80 Index
| Index | Index Level | Return (%) |
| --- | --- | --- |
| Hang Seng Stock Connect China 80 Index | 4,881.59 | 83.95% |
| Constituents | Weight (%) |
| --- | --- |
| Tencent Holdings Limited | 7.7% |
| Kweichow Moutai Company Limited | 5.7% |
| Meituan | 5.6% |
| Ping An Insurance (Group) Company of China Limited (SS) | 5.5% |
| Contemporary Amperex Technology Company Limited | 3.4% |
| China Construction Bank Corporation (HK) | 3.3% |
| Wuliangye Yibin Company Limited | 2.9% |
| China Merchants Bank Company Limited | 2.7% |
| Ping An Bank Company Limited | 2.4% |
| LONGi Green Energy Technology Company Limited | 2.3% |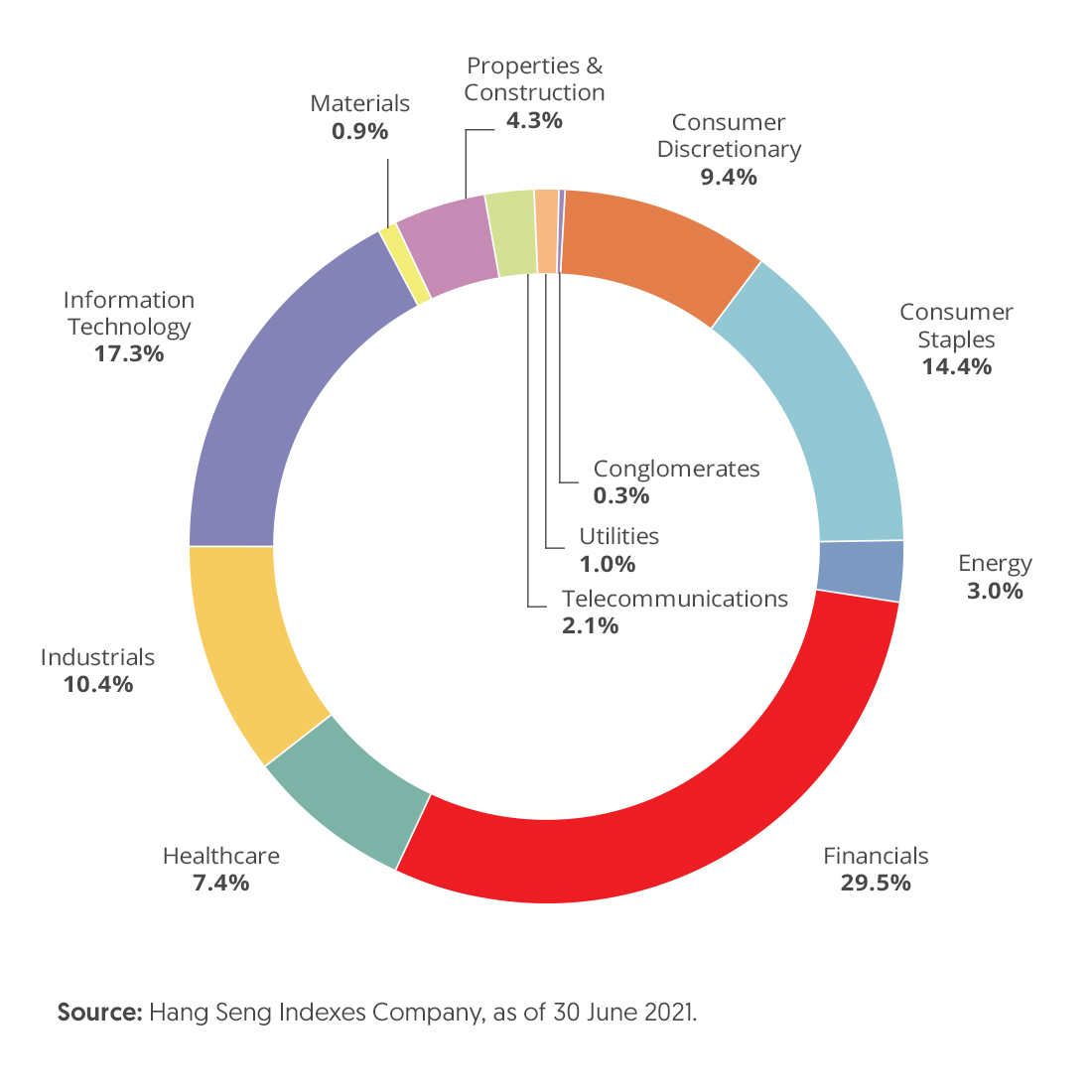 Fund facts
Underlying index
Hang Seng Stock Connect China 80 Index
Index provider
Hang Seng Indexes Company Limited
Base currency
Renminbi (RMB)
Trading currency
Singapore dollars (S$), Renminbi (RMB)
SGX trading/counter name
YYY (S$ counter), YYR (RMB counter)
Bloomberg ticker
YYY SP (S$ counter), YYR SP (RMB counter)
Issue price
S$2.00
Trading board lot size
1 unit
Management fee
0.45% per annum
Expense ratio
Capped at 0.62% per annum for 2 years from the inception of the fund
Dividend policy
Annual distribution at the discretion of the fund manager
Why choose this ETF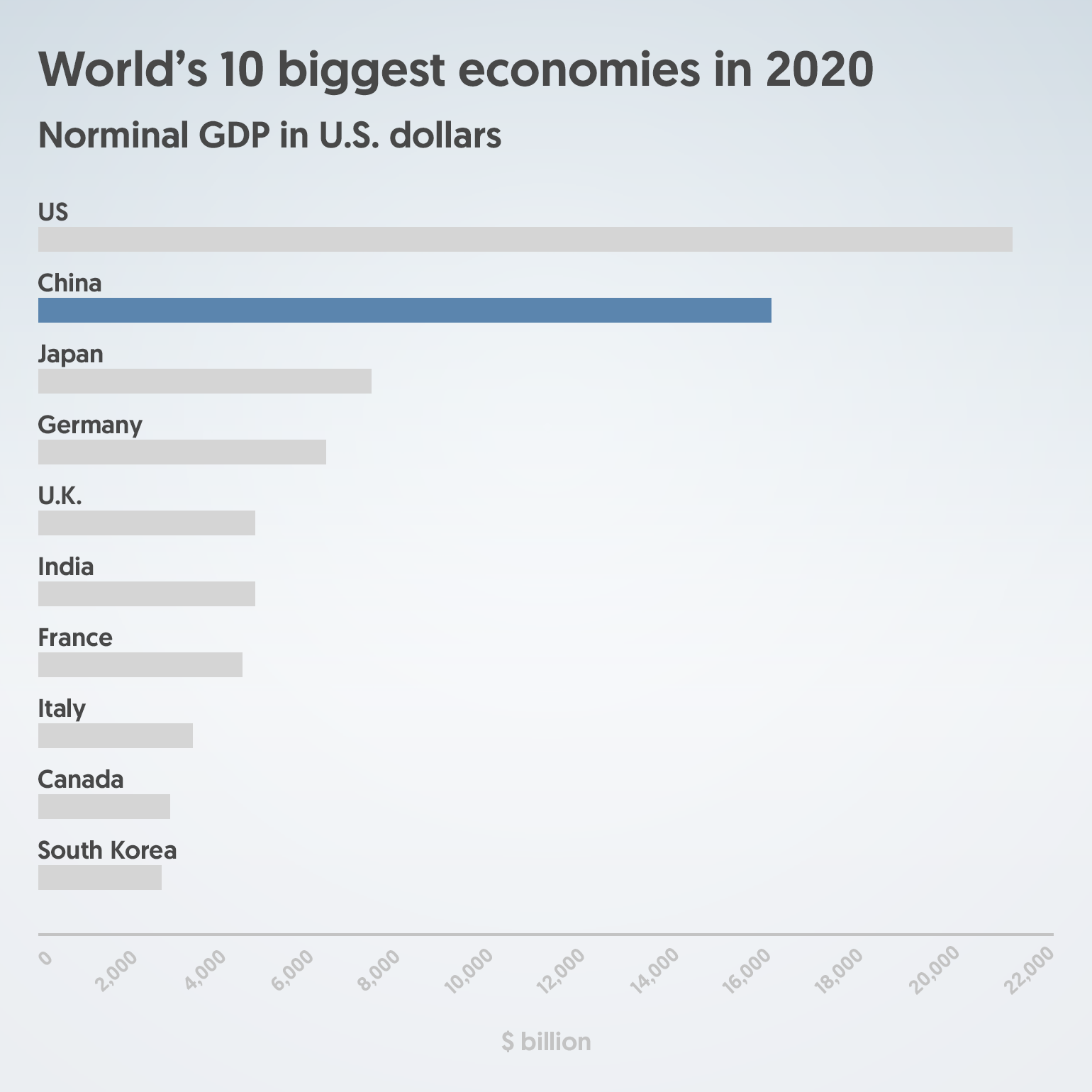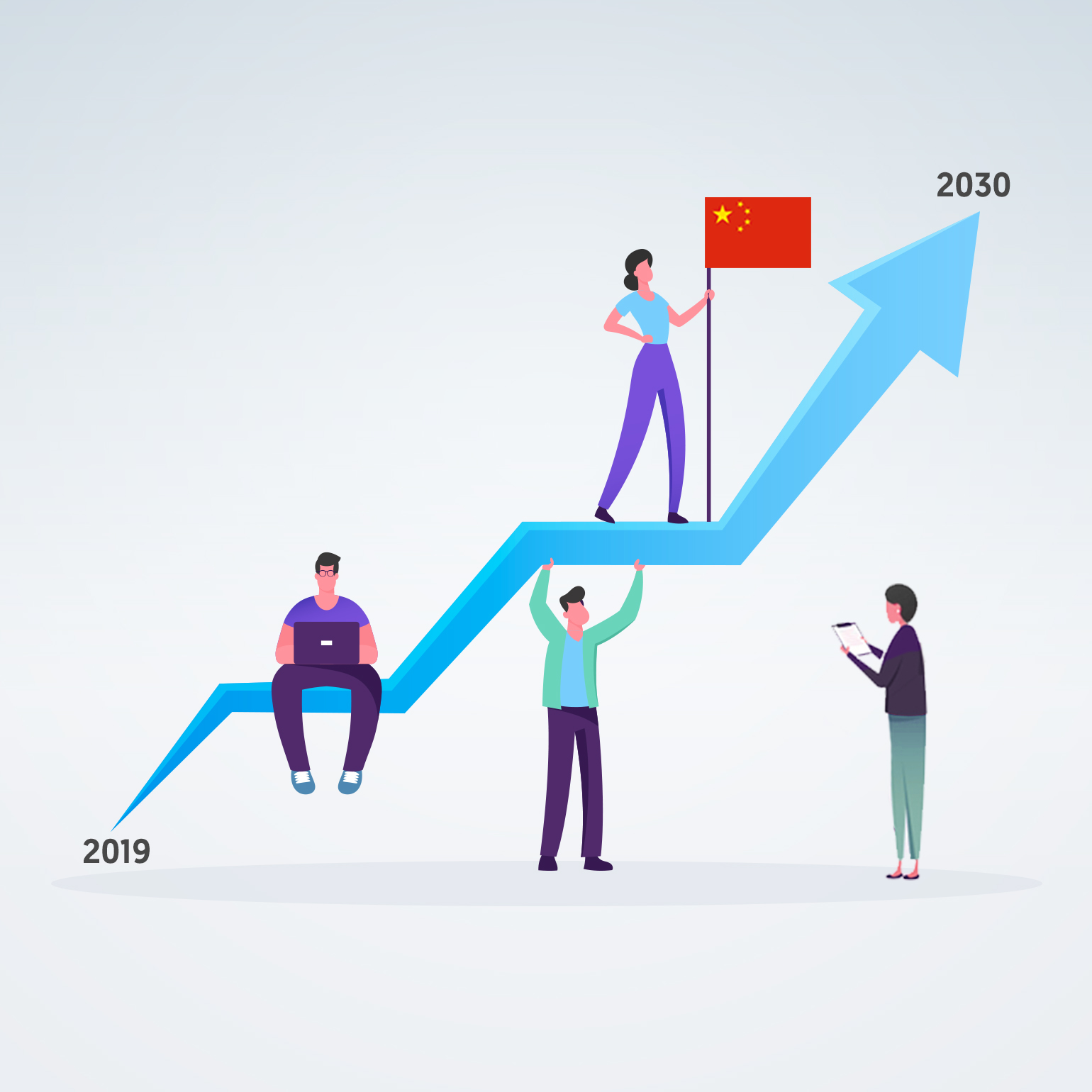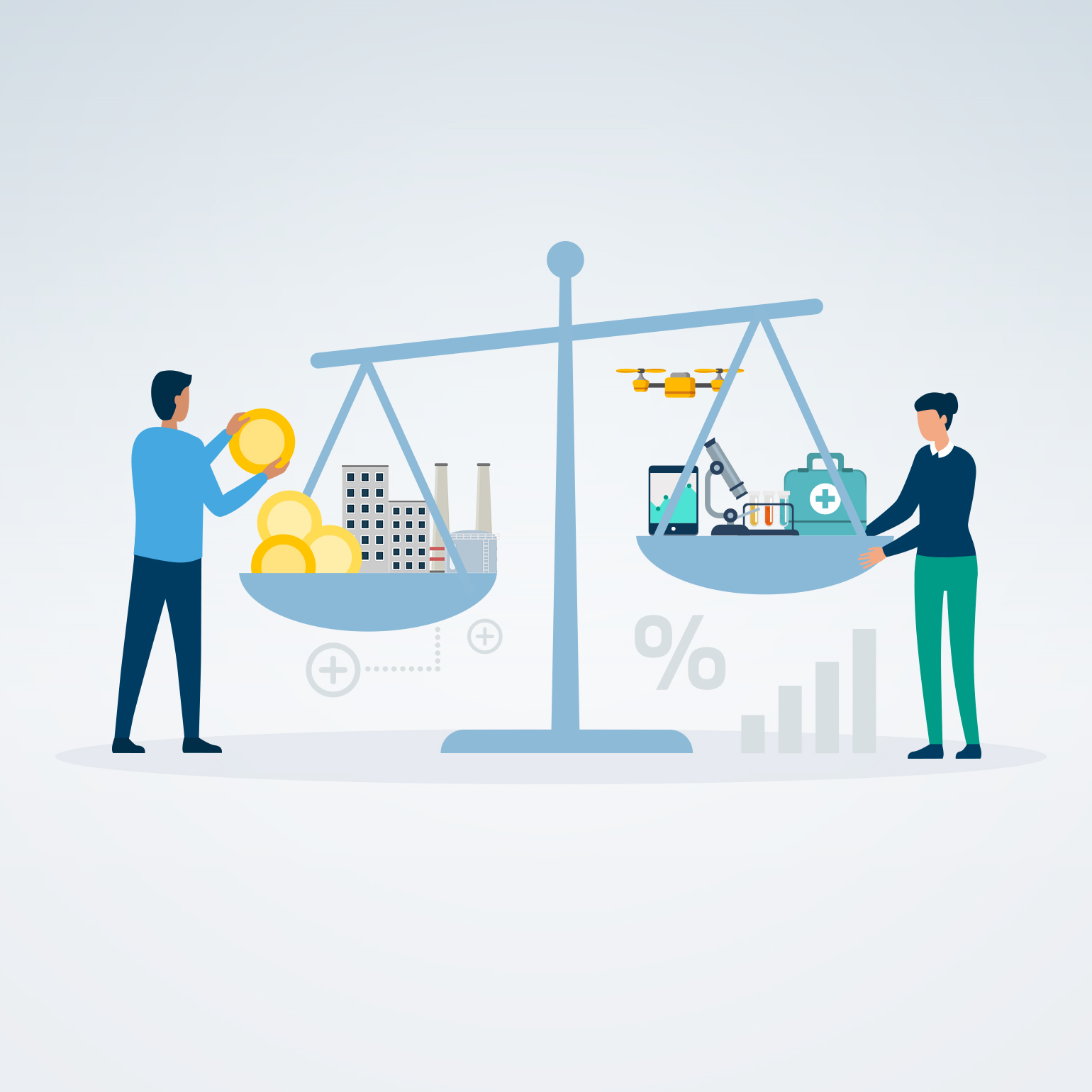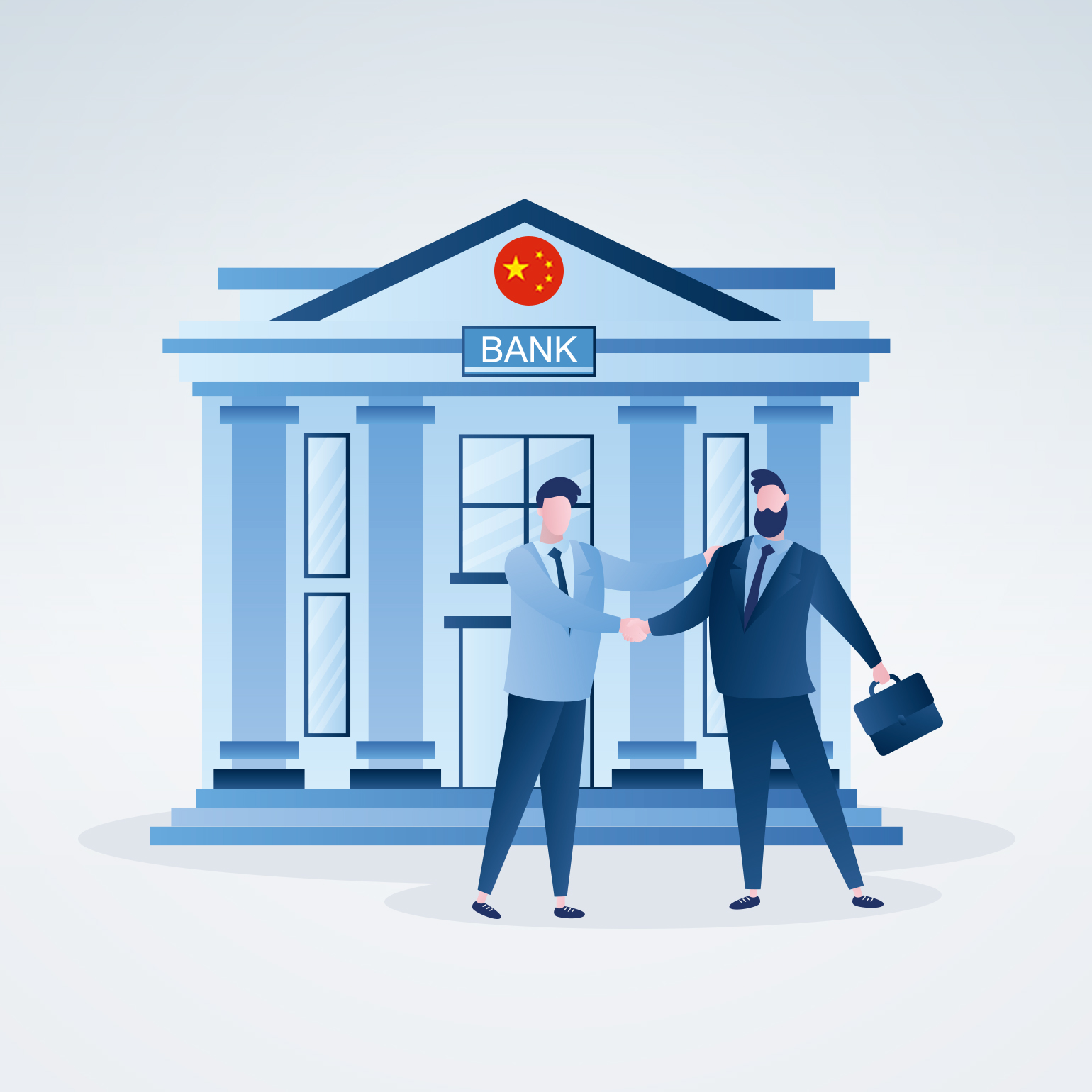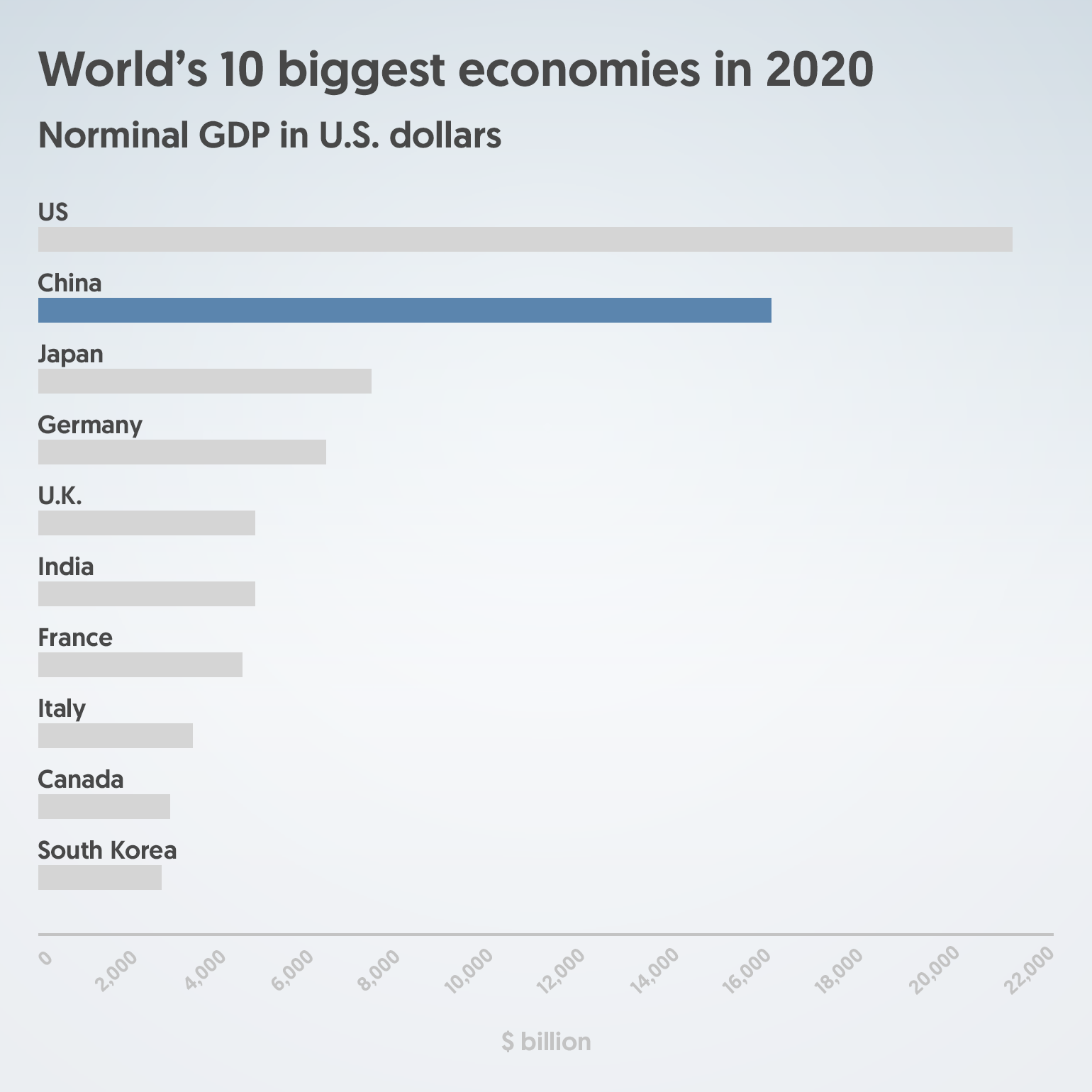 China has become too big for investors to ignore
As of 2020, China is the world's second largest economy with GDP of USD 14.7 trillion [compared to US GDP of USD 20.9 trillion] 1. China could surpass the US by 2026, 2 years earlier than expected, assuming the Chinese currency strengthens to around 6 yuan per US dollar. 2

Source:
1CNBC, as of 20 April 2021
2CNBC, as of 1 February 2021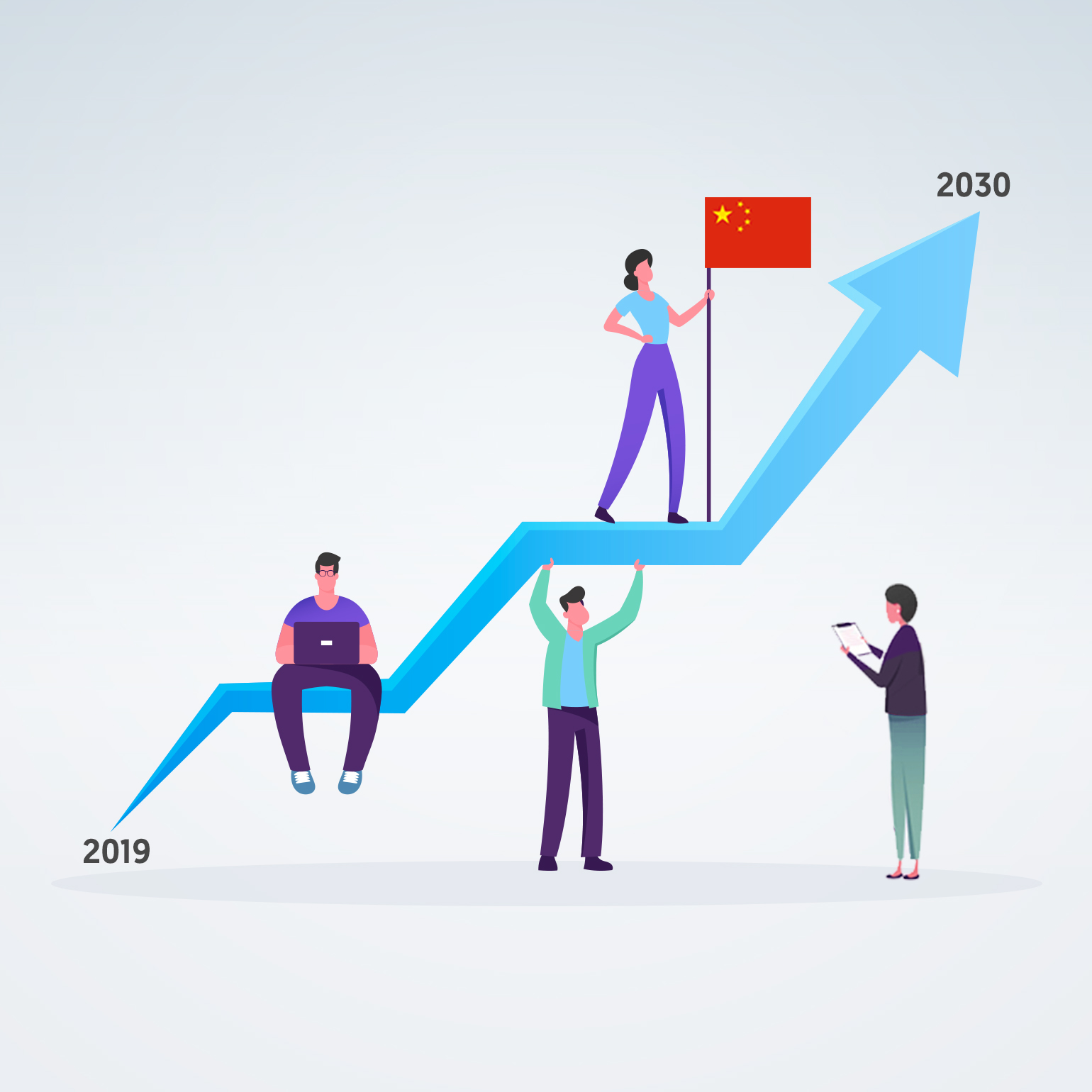 China is a global consumption house
By 2030, Morgan Stanley expect China's private consumption to match United States' current figure of US$12.7 trillion – up from US$5.6 trillion in 2019.

Source: Morgan Stanley Research China Consumer - Consumption 2030: At Your Service, 26 January 2021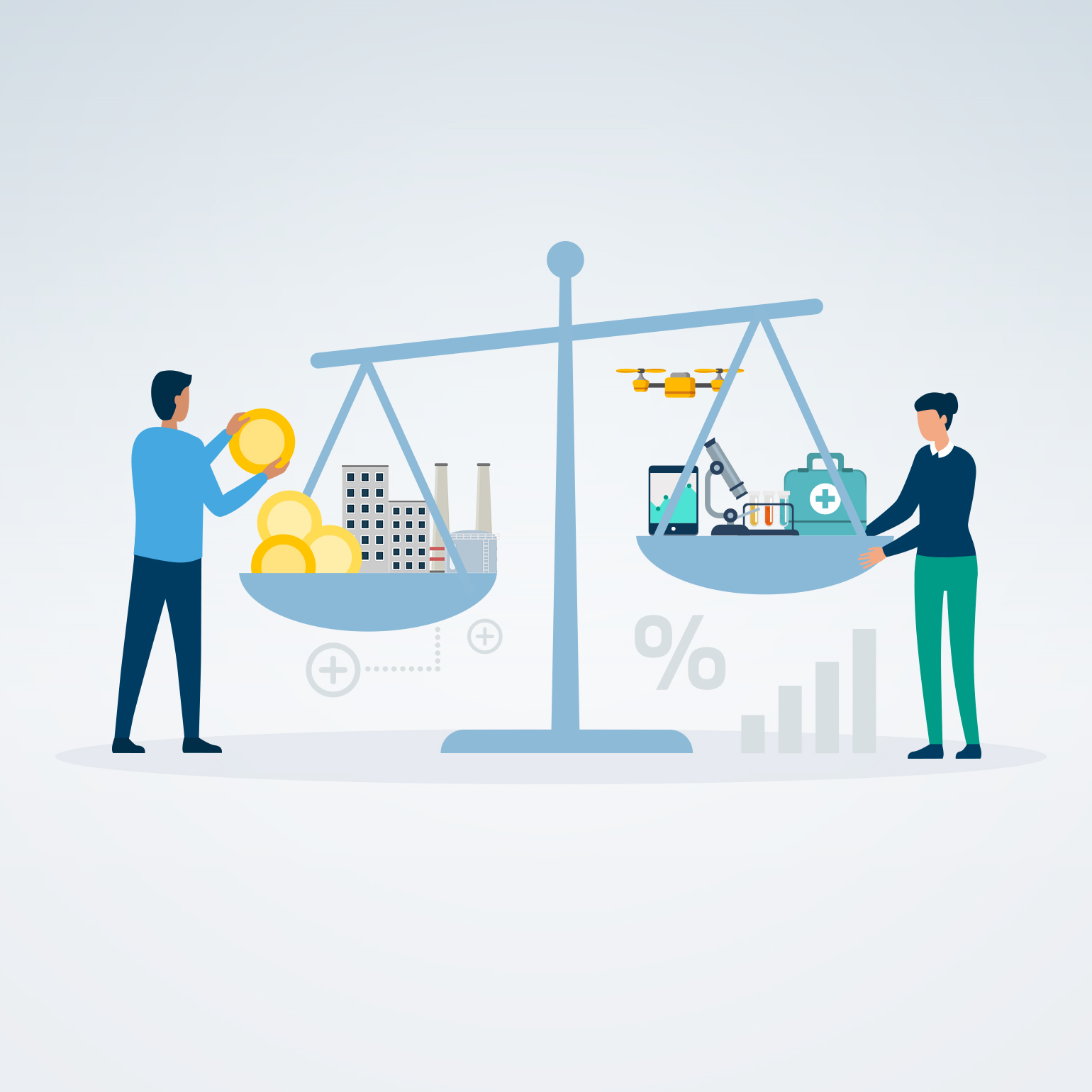 Weather the volatile Chinese equity market better
With portfolio diversification across sectors, including a balanced allocation of the old economy sections which are fast transforming and the new economy sectors which are adopting innovations, you will be better placed to weather the volatile Chinese equity market. Morgan Stanley has also detailed China's urbanisation plan in its old economy for the next few years as part of the transformation.

Source: Morgan Stanley "Consumption 2030: At Your Service", as of 26 January 2021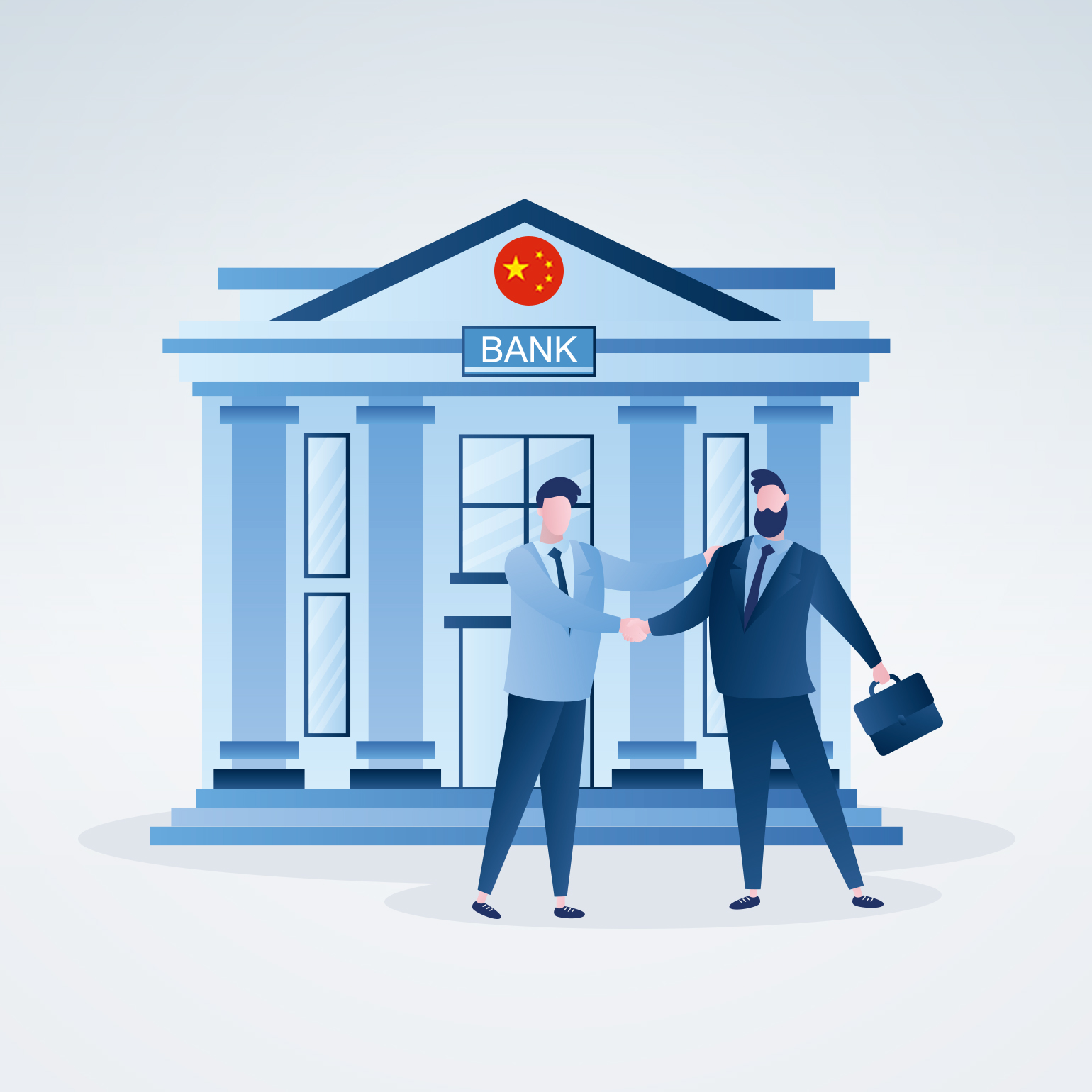 Capture the performance of market leaders
Gain exposure to the leading titans in the respective industries based on market capitalisation.

For example, under Top Banks Worldwide, you can find entities such as ICBC and China Construction Bank, which are among the banking industry's heavyweights. Similarly, under alcoholic beverages, Kweichow Moutai is leading the pack, compared to more globally recognisable brands such as Heineken.

Source: Bloomberg, as of 4 May 2021.
featured article
Investing in Chinese companies and 5 things to know about the Lion-OCBC Securities China Leaders ETF
For investors who want to tap into China's growth story, an ETF focused solely on Chinese companies is one of the ways to gain diversified exposure. Discover 5 must-know facts about the new Lion-OCBC Securities China Leaders ETF.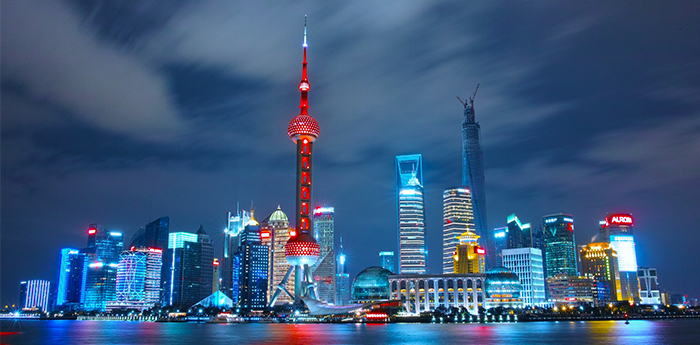 Fees and charges
Commission rates for SGX Market (traded currency in SGD)
Understanding the risks
The ETF is subjected to the following principal risks including but not limited to market risk, index sector risks, concentration risk, tracking error risk, foreign exchange risk and risk factors relating to the index. Some or all of the risks may adversely affect the Fund's Net Asset Value, yield, total return and/or its ability to achieve its investment objective. You should note the risk factors associated with investing in the ETF. The statements in the prospectus are intended to be summaries of some of these risks. They are by no means exhaustive and they do not offer advice on the suitability of investing in the ETF. You should read the prospectus and carefully consider the risk factors described together with all of the other information included in the prospectus before deciding whether to invest in the ETF.
Read the disclaimer
The information provided herein is a compilation or summary of materials and data based from external sources available to OCBC Securities Private Limited ("OSPL"), and does not represent OSPL's view on the matters mentioned. Whilst we have taken all reasonable care to ensure that the information contained in this publication is not untrue or misleading at the time of publication, we cannot guarantee its accuracy or completeness, and you should not act on it without first independently verifying its contents. Trading in securities can be very risky, and you may lose all or more than the amount invested or deposited. Where necessary, please seek advice from an independent financial adviser regarding the suitability of any trade or investment product taking into account your investment objectives, financial situation or particular needs before making a commitment to trade or purchase the investment product. You should consider carefully and exercise caution in making any trading decision whether or not you have received advice from any financial adviser. No representation or warranty whatsoever (including without limitation any representation or warranty as to the accuracy, usefulness, adequacy, timeliness or completeness) in respect of any information (including without limitation any statement, figures, opinion, view or estimate) provided herein is given by OSPL and it should not be relied upon as such. OSPL does not undertake an obligation to update the information or to correct any inaccuracy that may become apparent at a later time. OSPL shall not be responsible for any loss or damage howsoever arising, directly or indirectly, as a result of any person acting on any information provided herein. The information provided herein is intended for general circulation/discussion purposes only and may not be published or circulated in whole or in part without our written consent. All trademarks, registered trademarks, product names and company names or logos mentioned herein are the property of their respective owners, and you agree that you will not do anything to infringe or prejudice those rights. Reference to any products, services, processes or other information, does not constitute or imply endorsement, sponsorship or recommendation thereof by OSPL.
This advertisement has not been reviewed by the Monetary Authority of Singapore.
How to apply
Seize the opportunity to ride with 80 China leaders*
*Based on underlying Index Securities of the Hang Seng Stock Connect China 80 Index.
Other participating dealers
iFast Financial Pte Ltd
Phillip Securities Pte Ltd
Tiger Brokers (Singapore) Pte Ltd
UOB Kay Hian Holdings Limited
CGS-CIMB Securities (Singapore) Pte Ltd
Commission rates
| | | |
| --- | --- | --- |
| | Below 25,000 units | 25,000 units and above |
| Brokerage Fees | 0.15% + GST | Waived (0.15% + GST) |
Subject to changes on rebalancing of Hang Seng Stock Connect China 80 Index.
For OCBC Bank customers
Initial Offering Period: 12 July 2021 (10am) to 26 July 2021 (12pm)

Apply at any OCBC ATM or log in to OCBC Internet Banking.
For OCBC Securities customers
Log in to your iOCBC online trading account.
Click on "Account Mgmt" on the top menu.
Select "Account Details" to view your TR's contact details.
Questions? Email us at cs@ocbcsec.com or call 1800 338 8688.
For participating dealers' customers
Approach your respective brokers for more details on how to apply. You should have an account with our participating dealers and will be subject to their terms and conditions.
Our participating dealers are iFast Financial, Philip Securities, Tiger Brokers, UOB Kay Hian and CGS-CIMB.